All osclass themes in one bundle package. If you are a web developer or have your own developer company and build websites regularly for your clients, you can buy our All Themes Package. This Osclass theme bundle is very useful, if you are not sure which is the perfect theme you want to use for your website. This allows you to have access to all of our current premium themes and themes that will be released in the future at a one-time fee.

Themes Includes
Rival
Royal
Paris
Hero
Sahara
Beclass
Kings
Classic
Bold
Fastmobile
Need more languages / Locations ? please contact us
If your languages or locations not available in demo, please contact us. We can make translation and location database for your local locations / country.
NOTE: ALL Languages translation is editing with poedit apps, if you see wrong translation or problem in word please contact us


CUSTOMER SUPPORT & VISITOR SUPPORT
For all Buyer or Visitor, Click following button for ask.
Time support
Our work time 07:00 to 18:00 +7 timezone, we will continue to help outside these hours if we're online.
TESTIMONIAL
Thank you so much for support OUR themes
This is real testimonials from buyer in official osclass market before closed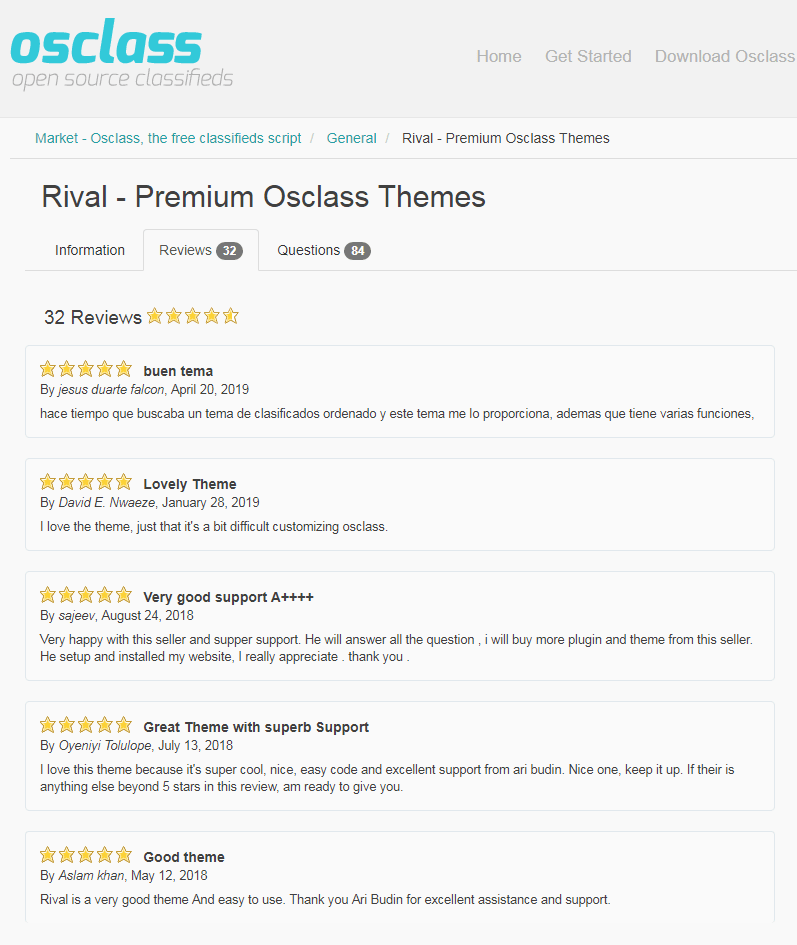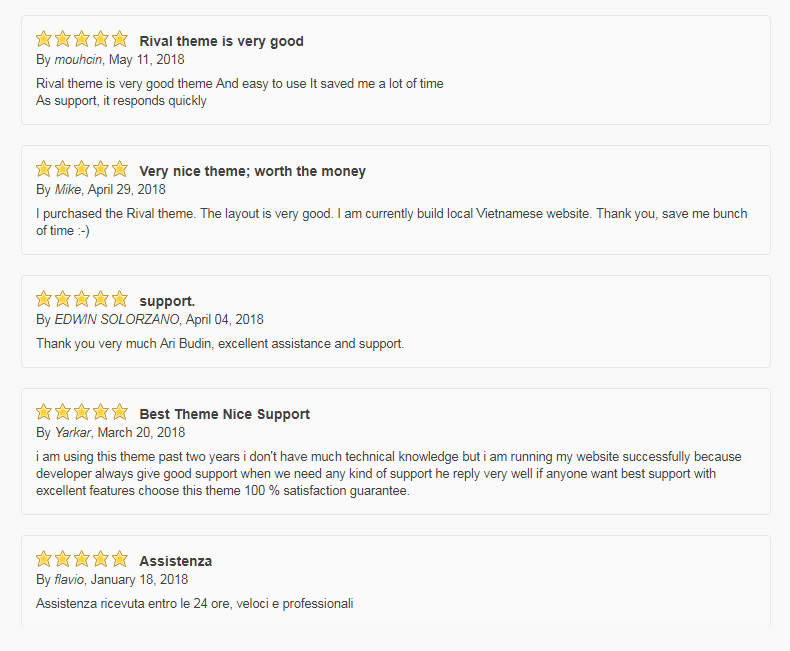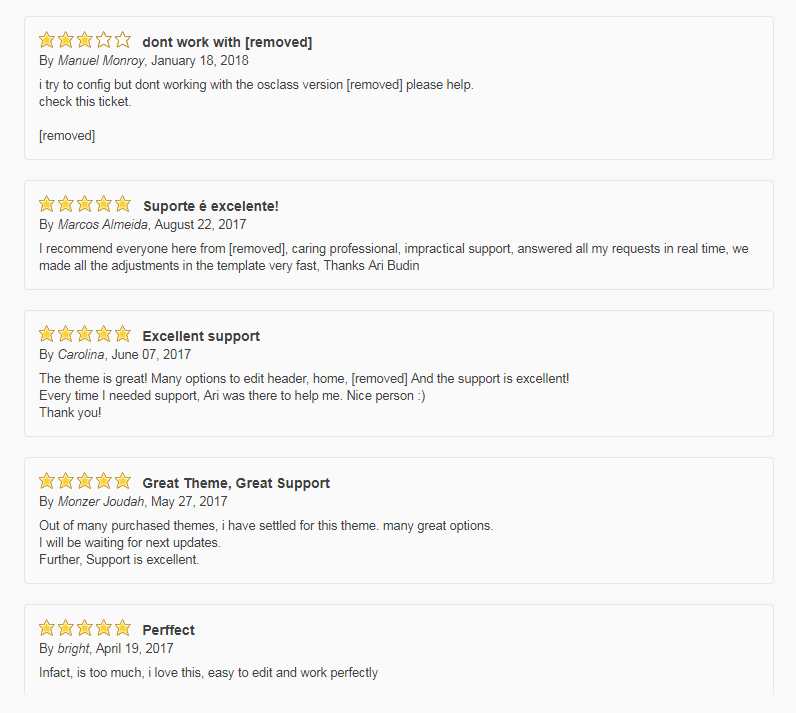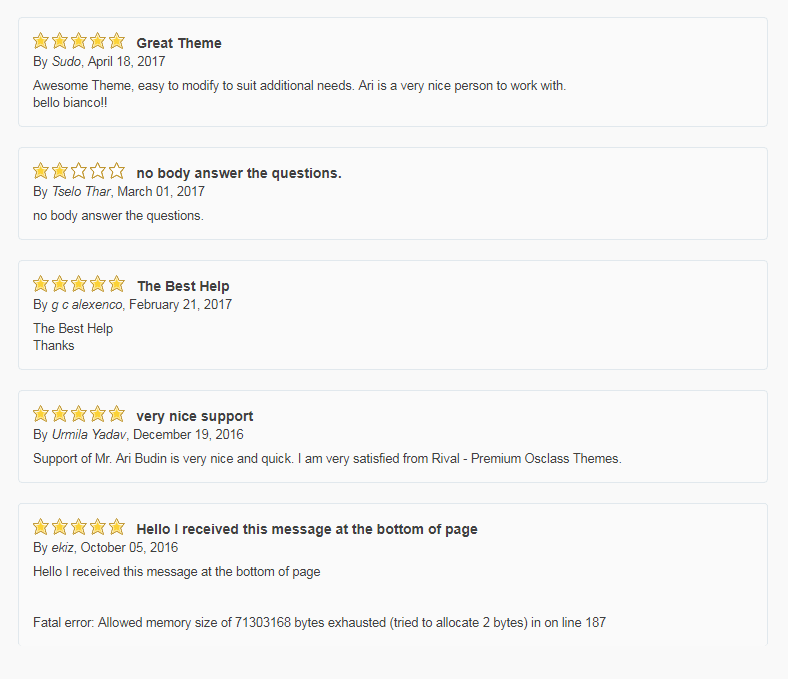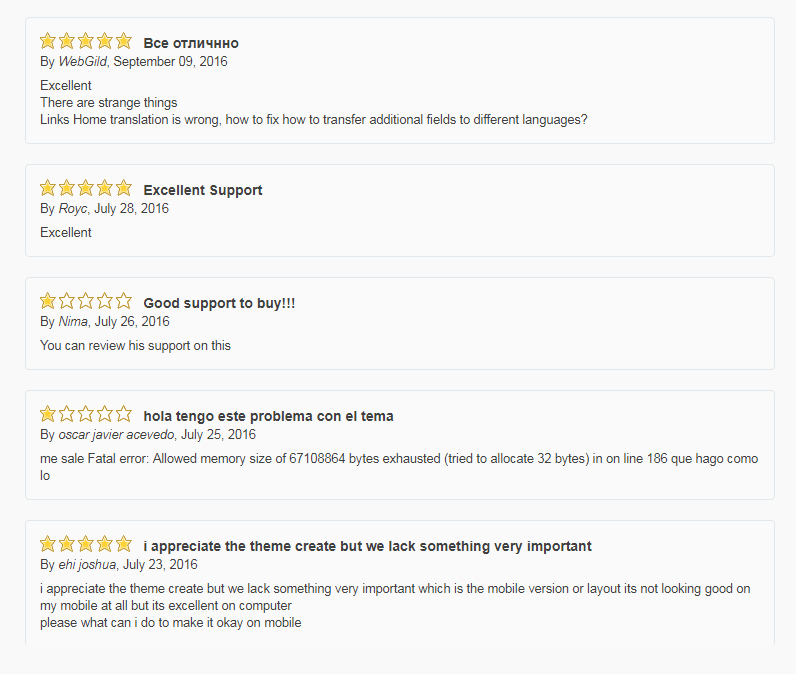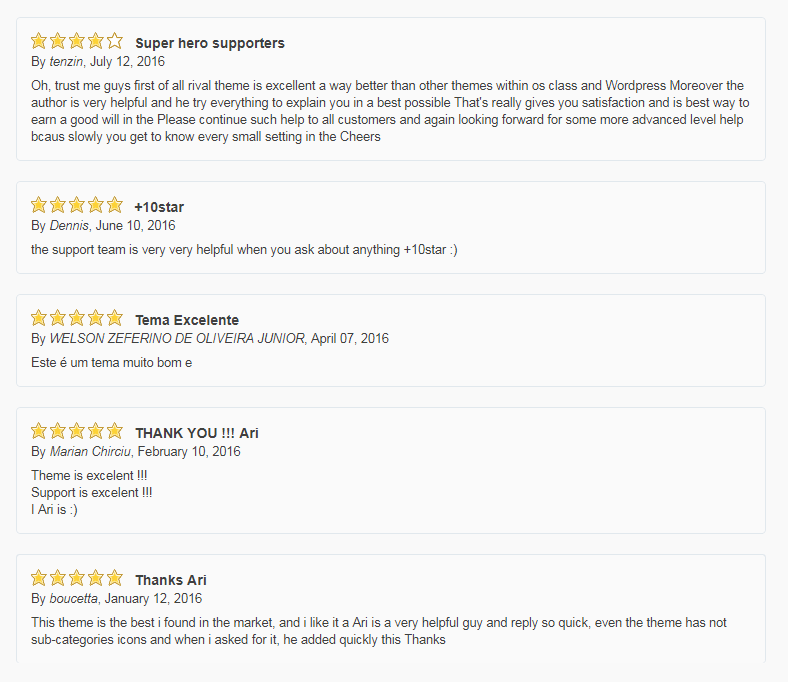 THEMES UPDATE FREE FOREVER
How to update this themes?
For all customer, you can update this themes free forever if we have update new version. You can update from your oc-content/ themes/
NOTE: Before update themes to new version, please backup all your images file in oc-content/ themes/ rival/ images/
CHANGELOG You can see all Changelog/ Update/ New features in oc-admin>> appearance>> Rival themes>> Information
Tags: osclass theme, bundle theme